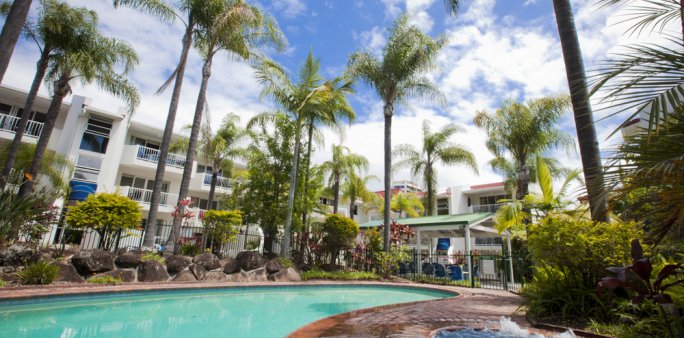 Surfers Paradise Family Holiday Apartments
Enjoy a delightful Gold Coast vacation at the elegant Surfers Paradise family holiday apartments. Your family vacation will truly be delightful with our finest Gold Coast holiday packages. With our superb Cannes Court Apartments, your dream family getaway has been made more affordable.
Elegant yet economical, the cheap accommodation Gold Coast offers you cosy and very convenient Surfers Paradise family holiday apartments. Each Surfers Paradise accommodation apartments is complete and fully equipped with modern kitchen and laundry facilities. Families can definitely take advantage of the excellent amenities and services at the lovely yet cheap accommodation Surfers Paradise. Share a hearty meal with the family at the barbeque areas and the pergola. Kids can swim at our solar heated salt water pool or perhaps play around at our tropical landscaped gardens. Take pleasure in a very relaxing treatment at the spa or enjoy a realxing quick dip at the jacuzzi.
The Surfers Paradise family holiday apartments is a mere stone's throw away from the beach. Holiday makers at Cannes Court Apartment can have lots of fun time at the beach. Start your morning right by taking a healthy brisk morning walk by the shore or take a refreshing swim at the sparkling beach. Families can have their picnic lunch at the beachside. Kids can frolic all day at the shore or maybe build sand castles. Surf, swim or simply soak in the sun, you'll definitely find enjoyable activities while at the beach.
Have a look at our rooms.
Special Offers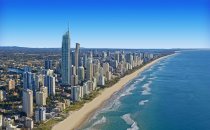 Cannes Court Gold Coast
Book Direct for the best deals
Official Website
Cannes Court Apartments
4/17 Genoa Street
Surfers Paradise Gold Coast
QLD, Australia 4217
P: (07) 5538 1288
F: (07) 5538 0317
E: [email protected]
Search Site