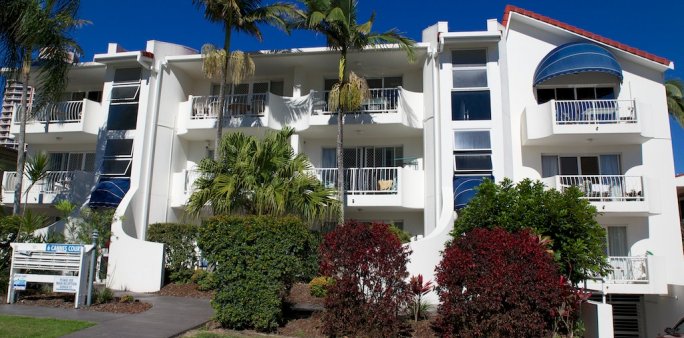 Cannes Court Apartments Gold Coast Reviews
Take a look at some of the great reviews we've received from our guests. You can also submit your own review using the form below.
Me and my children stayed in Cannes apartments for a week and were greeted with a warm arrival by Kathy the manager there. We were well looked after and Kathy was extremely accomodating to our requests and it was a very enjoyable stay, one of the friendliest accomodation places I've stayed at in Australia very impressed :)
The children were happy with the free internet, heated spa and pools at their doorstep, undercover parking was great and the apartment was very homely and great for families.
Definately recommend


Amy - Perth wa

Date Reviewed: 01 Sep 2016
Just returned from an excellent holiday to the sunshine coast, and the trip was made better due to our stay at the Cannes Court Apartments. The manager is simply awesome, goes out of her way to make you comfortable, very helpful and lovely person. The Apartments are very good value for money, clean, tidy and superbly located.


Atul Rege - Bathurst, NSW

Date Reviewed: 14 Apr 2015
My family recently stayed at Cannes Court Apartments over the Christmas break. We were extremely grateful to Jenny who was able to accommodate us at the last minute due to unforeseen circumstances at our previous accommodation. Jenny went out of her way to accommodate our needs and ensured our holiday was what we wanted. The apartment complex was well equipped, great location, and the pool & grounds were always clean and well presented. Many thanks Jenny (& Oscar, her friendly dog) for the personal & friendly service you gave us to ensure we had a lovely holiday :) Kind regards Julie


Julie Mardon - New Zealand

Date Reviewed: 08 Jan 2014
I was very happy with the apartment I stayed in and it was a very good holiday and I will go back very soon thank you Jennifer Cemeron


Heather Ramage - Muswellbrook

Date Reviewed: 06 Jan 2014
Submit Your Review
If you would like to submit your experience staying with us, please enter your information below.
Special Offers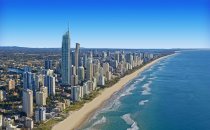 Cannes Court Gold Coast
Book Direct for the best deals
Official Website
Cannes Court Apartments
4/17 Genoa Street
Surfers Paradise Gold Coast
QLD, Australia 4217
P: (07) 5538 1288
F: (07) 5538 0317
E: [email protected]
Search Site